Case histories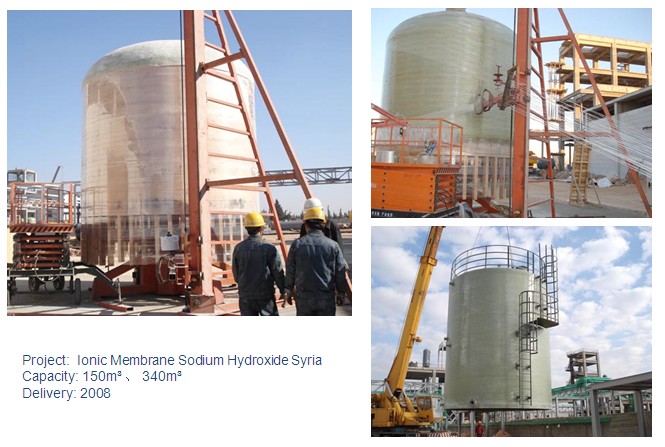 In April of 2008 Zhongyi was contracted to manufacture and install all of nonmetal
equipment in the 75 tons/day ionic membrane sodium hydroxide project in Damascus, Syria.
Upto diameter 9m onsite winding FRP tank, towers, vessels FRP/Ti compound chloride scrubber, etc.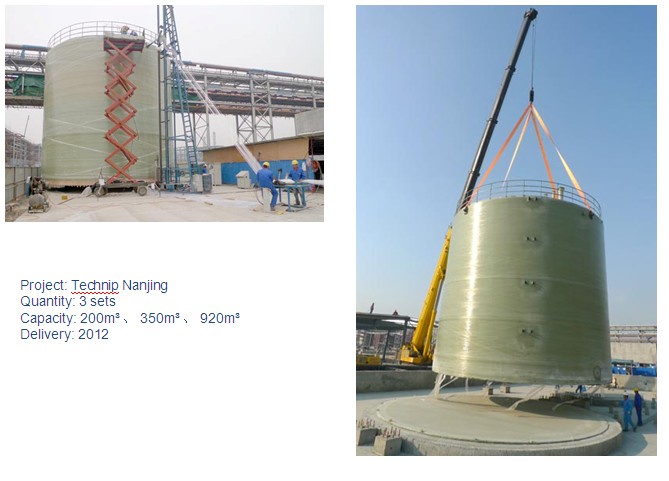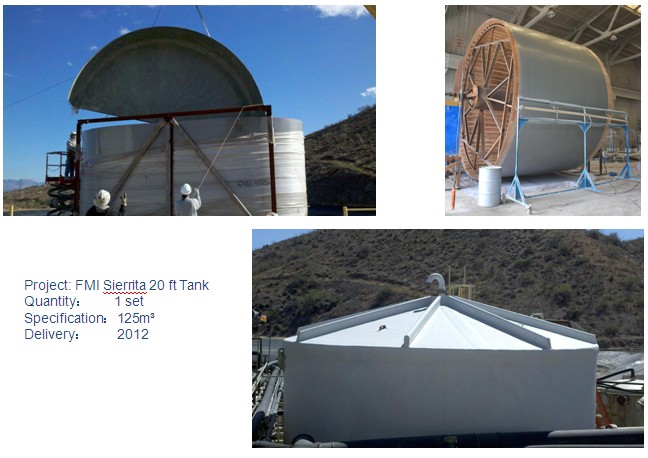 In this project the tank diameter is 20ft, it was fabricated in shop, oblate for transportation, then assebled
on site.
/upfiles/148271650490.jpg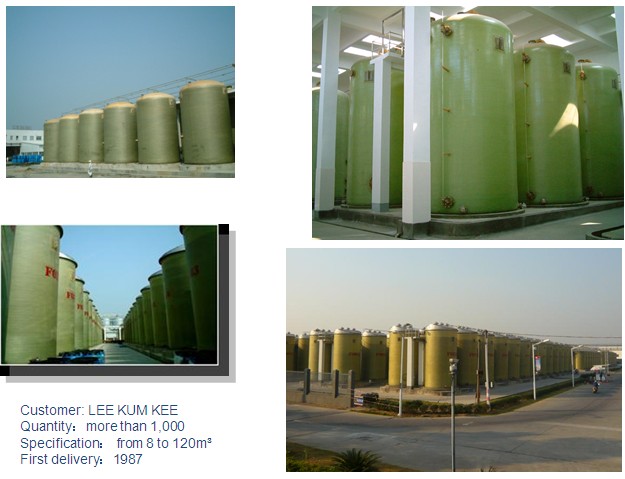 Zhongyi built more than 1,000 FRP fermentation tanks each with a capacity of 60 cubic meters
for Lee Kum Kee, Hongkong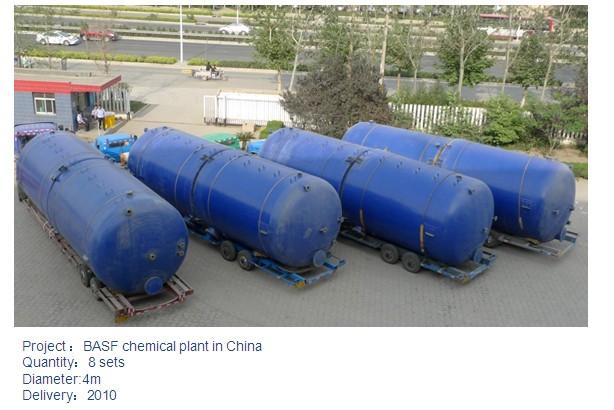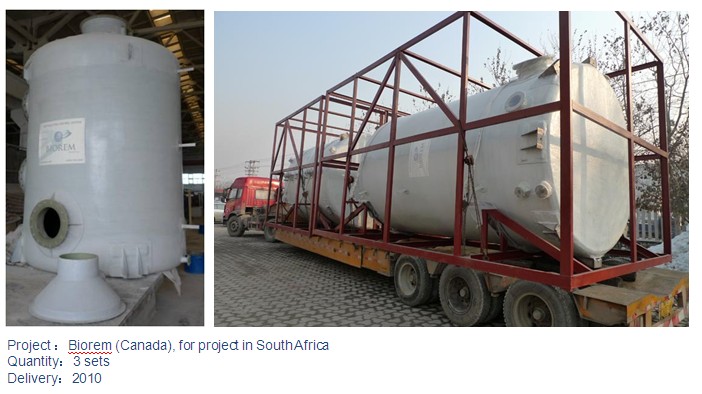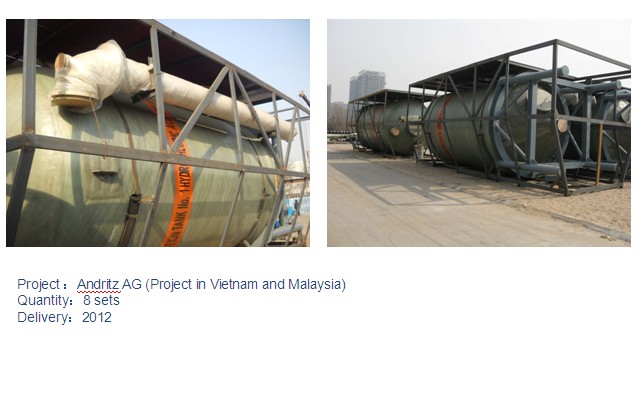 Hydrocloric acid circulation tank, Andritz AG.